Astrophysics online course
On this online course for Yr10/S4/Yr11 NI, spend three days exploring the leading research in Astrophysics taking place in the Physics department at Royal Holloway and enjoy a virtual planetarium show with astronomers from the Royal Observatory Greenwich. Course timings: 7 - 9 April 2021; days one and two: 9.45 am - 3.30 pm, day three: 9.45 am - 2.30 pm. Course content delivered by Royal Holloway, University of London.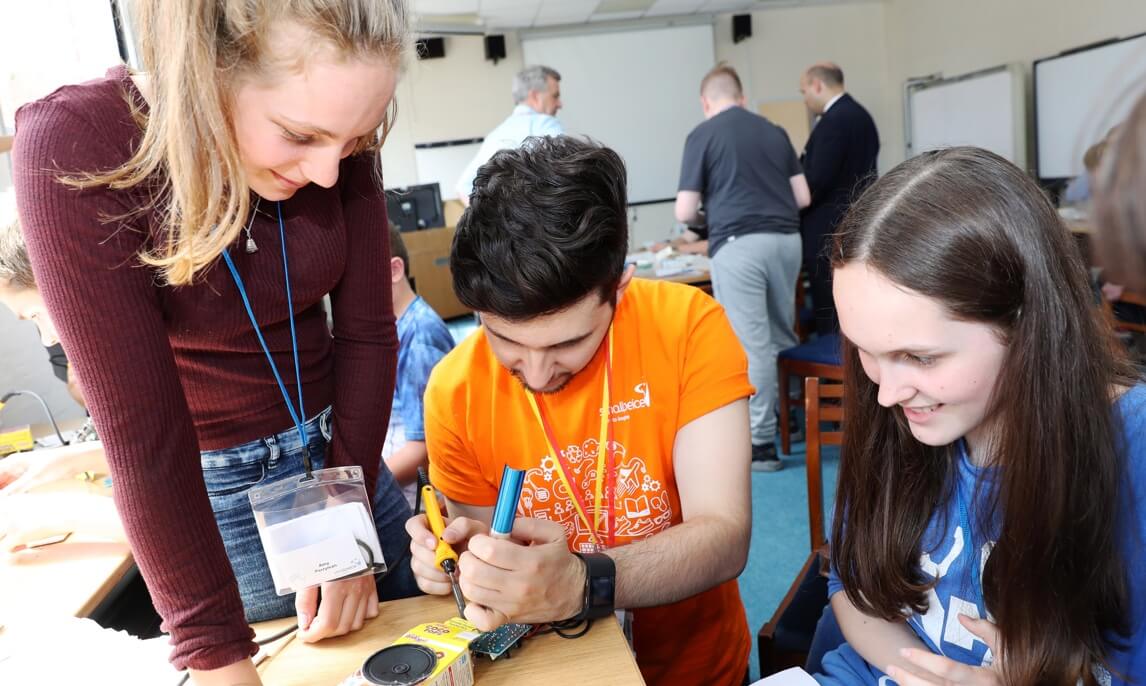 What
How close are we to finding dark matter? How can we know so much about stars so far away? How can you build a spectrograph with a CD? From gravitational waves and astronomy, on this event you'll venture in the Universe in an interactive, engaging and creative way. We will send you your own kit of materials to take part LIVE in experiments and practical tasks between hearing from leading researchers.
How
This event includes the following:
Get inspired by world-class research taking place in Royal Holloway
Learn about how physicists observe gravitational waves
Discover how researchers are trying to find out what dark matter is made of
Get hands-on with experiments
Ask all the questions you ever had about Astrophysics to the team of friendly academics and students from Royal Holloway and the Royal Observatory Greenwich
Test your knowledge with a fun quiz
Find out more about careers in Physics
When
07 Apr - 09 Apr 2021
Delivered by RHUL via Google Workspace and kit sent in advance via post.
Start time: 09 : 30 hrs
Finish time: 15 : 30 hrs
In Partnership With