Materials are changing our world! On this course you will learn about some of the global challenges that are being directly or indirectly addressed by materials developments and why it's never been a more exciting time to be involved with materials science and engineering. Proudly sponsored by Loughborough University. Student date of birth must be between 01/09/2002 & 28/02/2004. Students will also need to be studying 2 of the following A Level subjects: Maths, Physics, Chemistry.
When
06 Jul - 09 Jul 2020
Start time: 10:30 hrs
Finish time: 13:30 hrs
Where
Loughborough University
Cost
£410*
Residential event
* If cost is a barrier please see our FAQ for more details.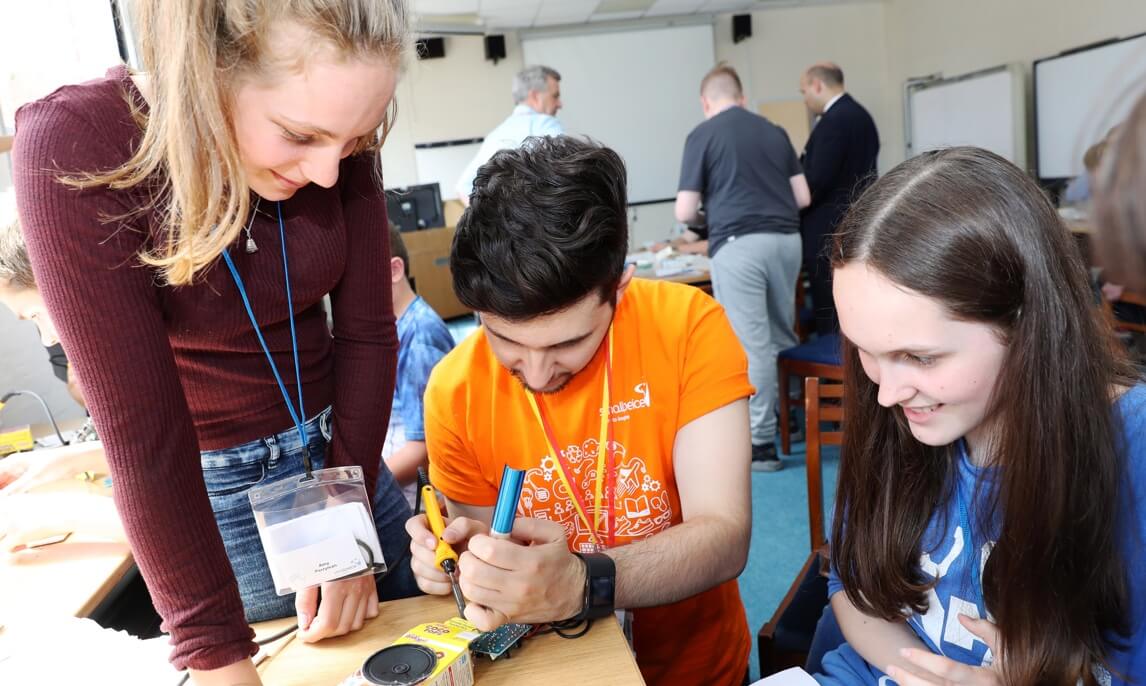 What
Sustainability, environmental pollution, energy, depletion of natural resources, an ageing population, are all areas in which materials scientists and engineers are solving problems. Many new developments in materials are fundamental to unlock the potential of new engineering designs and concepts and our team of leading academics will explore these with you. Over the four days you will learn what materials science and engineering is all about and the careers it can lead to. You will also get to experience one of the UK's top 10 universities, stay in real student accommodation and enjoy Loughborough University's 440 acre campus.

How
This event includes the following
Explore the physical and chemical properties of materials and how they can be improved for demanding applications.
Discover materials characterisation, including electron microscopy, and take a tour of the university's world-class facilities.
Gaining an overview of the current trends in materials research.
Visit an industrial partner to see materials engineering in action.
Competing in the '21st Century Materials' engineering team challenge involving research, practical work, discussion and creativity, to present your conclusions at the end of the week.
A series of lectures to give you a feel for what university life is like, covering a range of exciting materials research areas.
Sharpen your team building, communication, time management, planning, and presentation skills.
Build your CV to make your UCAS application stand out.
In Partnership With