Dare to imagine
with engineering
DISCOVER YOUR
FULL POTENIAL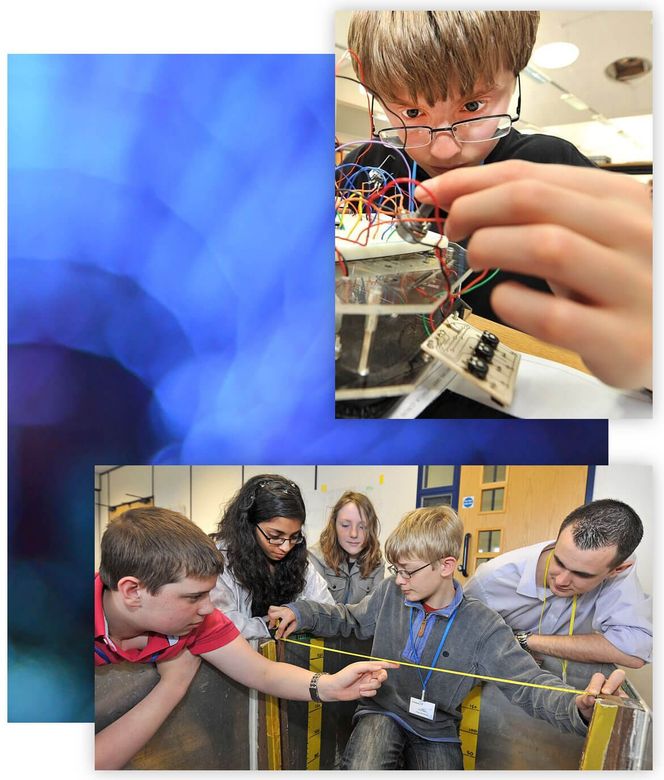 WHO WE ARE
HELPING YOUNG PEOPLE BECOME FUTURE ENGINEERS
The Smallpeice Trust is an educational charity that inspires young people to pursue careers in science and engineering through events and workshops. For over 50 years, we have been giving young people everything they need to fuel their passion for engineering. It all started with our founder, Dr Cosby Smallpeice, a brilliant engineer who invented the Smallpeice Lathe.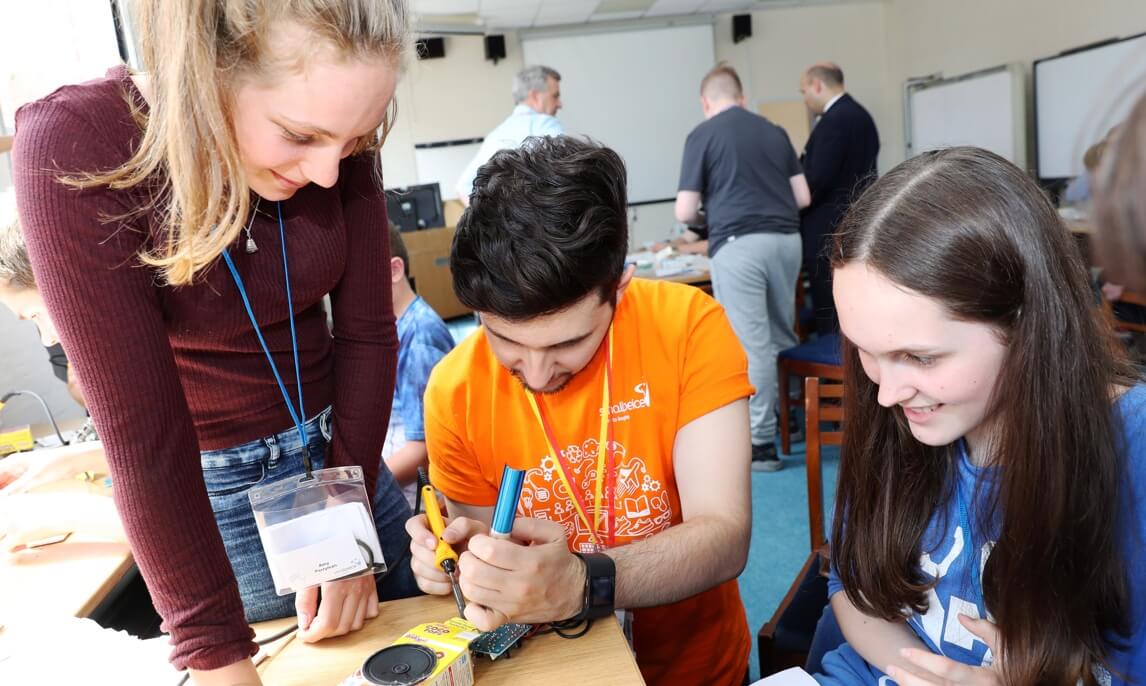 FIND AN EVENT
WE HAVE A WIDE SELECTION OF EVENTS TO SUIT YOUR ASPIRATIONS
Anything is possible when you know how. So, think big and change the world by learning how to make your ideas happen with our events in science, technology, engineering and maths. Ignition events for young people in school year 8-9 (S2). Momentum events for young people in school year 10-12 (S4)
Event Timetable
We have a wide range of events available across a number of different year groups and subjects. Places always fill up fast, so be sure to check our timetable to the latest up to date information.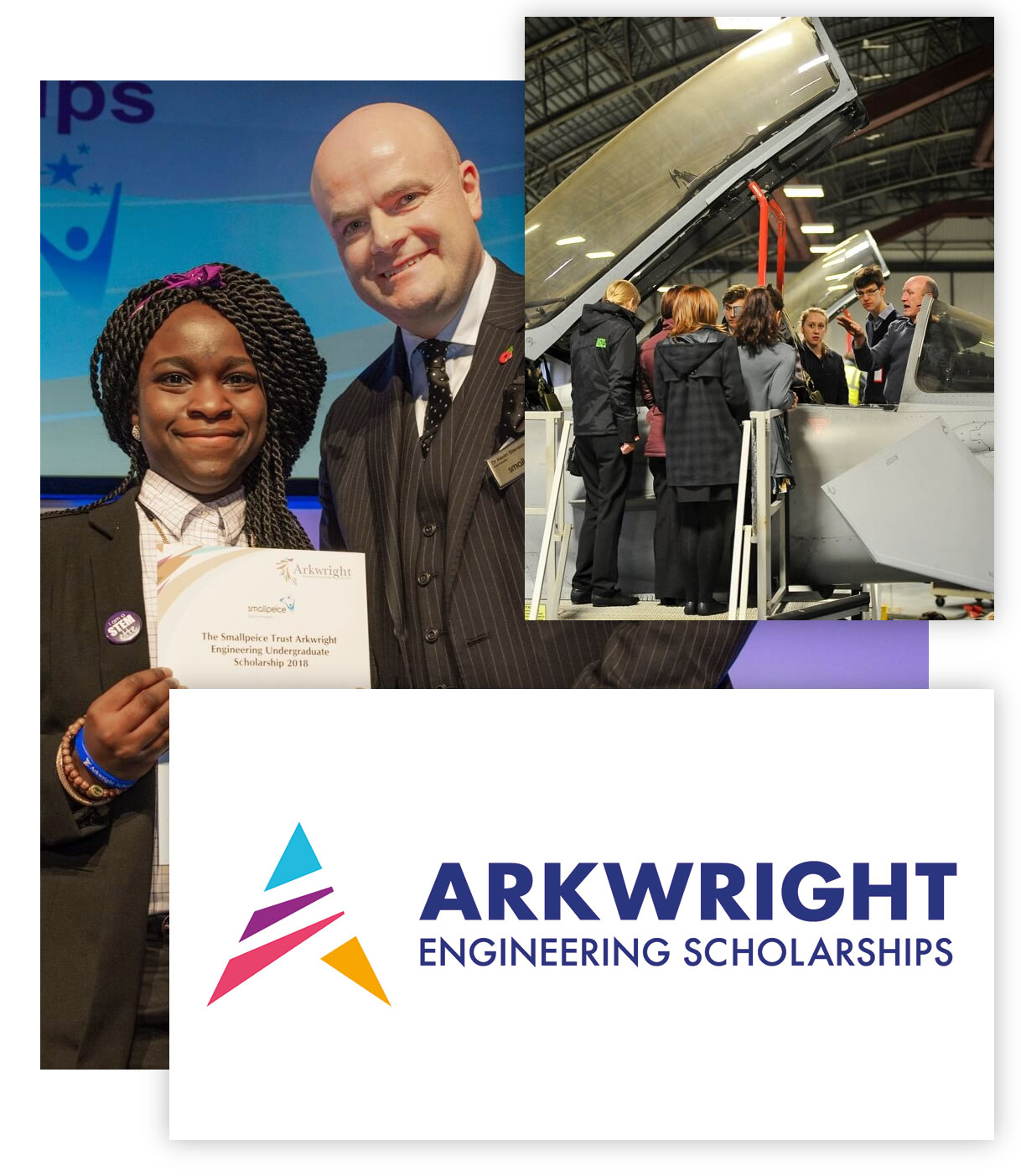 ARKWRIGHT ENGINEERING SCHOLARSHIPS
THE MOST PRESTIGIOUS SCHOLARSHIP OF ITS TYPE IN THE UK
We identify, inspire and nurture future leaders in engineering, computing & technical design. The Scholarships are awarded to high-calibre 16 year old students through a rigorous selection process and support students through the two years of their A levels, Scottish Advanced Highers or equivalent qualifications.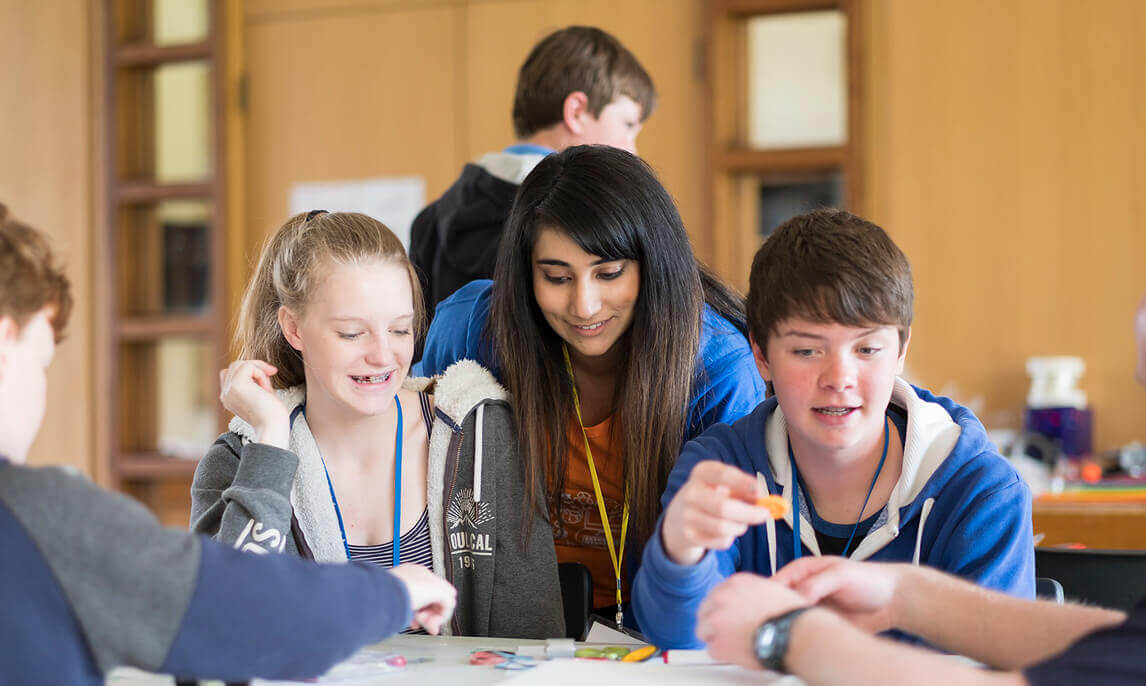 BRING STEM TO LIFE
IN CLASS STEM DAYS AT SCHOOL
Introduce students at school to the exciting world of engineering by booking an in-school STEM Day for ages 9 - 16 – perfect for bringing science, technology, engineering and maths subjects to life
ORDER A THINK KIT
Bring engineering to life in your classroom with a build -it-yourself Think Kit to start or help sustain a STEM Club for students in your school.