Nuclear Marine Engineering
Get a feel for nuclear marine engineering with Babcock, one of the world's most high profile organisations working with the Ministry of Defence. Proudly delivered in partnership with Babcock and the Royal Navy. Students date of birth must be between 01/09/2005 & 28/02/2007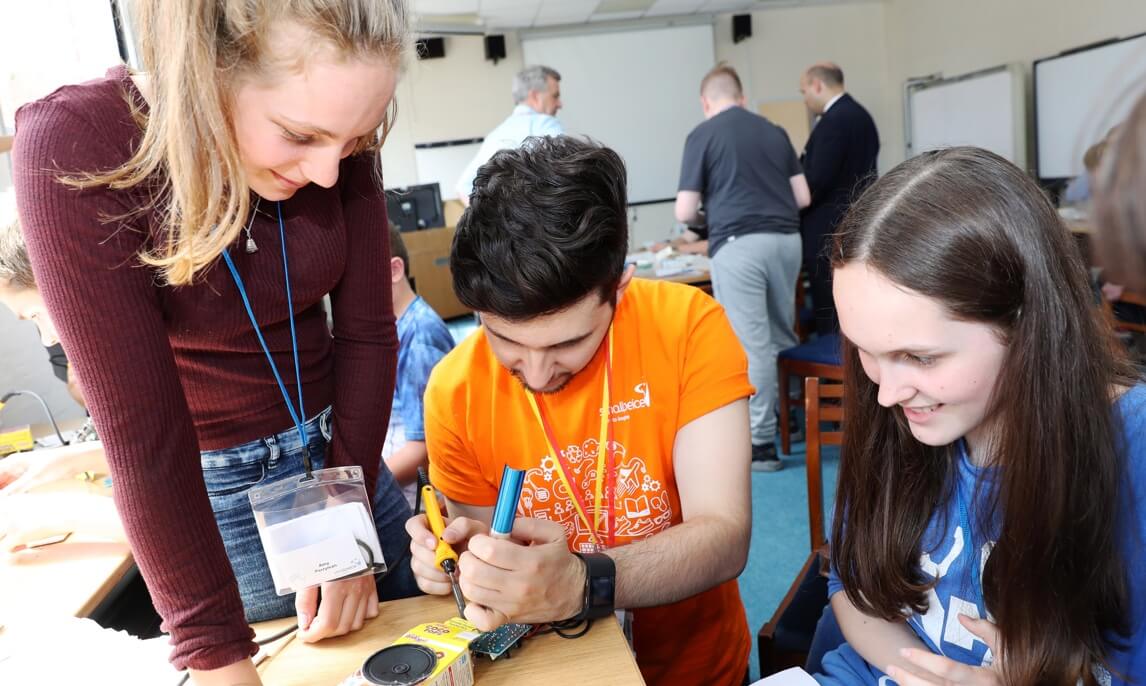 What
Get an insight into the world of nuclear marine engineering with Babcock – the organisation that keeps the Ministry of Defence's fleet of submarines and warships fit for action. You'll not only learn the ins and outs of its Marine and Technology division where vessels are refitted and maintained, but stay in a military establishment and take part in workshops with the pros. What's more, with its low-carbon emissions, nuclear power will play a key part in the UK's future energy policies – discover the training you need to forge a career in these fields.
How
(Please note that there is an approx 45 minutes demonstration in a location where it is required to be a British National to attend. However, if you are not a British National, there will be an alternative approx 45 minutes activity in its place.)
Learn how a pressurised water reactor works, as well as the propulsion and electrical generation systems used on a sea-going vessel.
Go along to practical workshops and lectures led by Babcock graduates and the Royal Navy.
Visit the Submarine Museum, HMS Alliance and 'Action Stations' at Portsmouth Historic Dockyard.
Discover careers in designing, building, maintaining and operating a complex engineering plant.
Have fun working as a team, building your confidence and sharpening your problem solving, time management, planning, and presentation skills.
Take part in extra-curricular sporting activities and a formal dinner in the Wardroom at HMS Excellent.
When
15 Jun - 18 Jun 2020
HMS Excellent, Portsmouth
Start time: 13 : 00 hrs
Finish time: 13 : 30 hrs
Cost
£220
Residential event
In Partnership With