We live in a world where technology is having more of an impact on our lives than ever before. Smartphones, electric vehicles, robots, virtual reality systems, high-speed wireless communications - these are just a few examples of recent innovations that are changing our lives. And they have one important thing in common: they depend on Electronics. Student date of birth must be between 01/09/2002 & 28/02/2004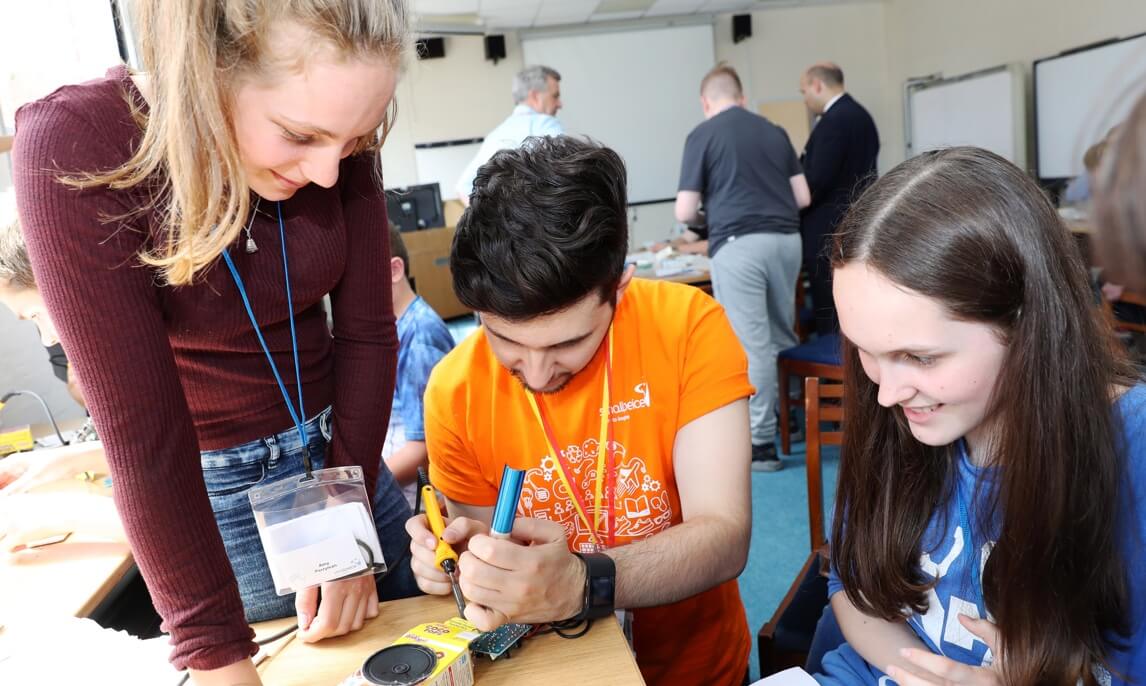 What
Electronic Engineers work creatively to conceive concepts, work those concepts into practical solutions, develop processors, design the circuits and write the embedded software code that make the technology work. They create practical solutions to tackle global problems. You could be part of this amazing future
How
This event includes the following
Get hands-on in a team to "design and build electronics" in a laboratory.
Meet graduate engineers from world-leading electronic engineering companies and hear about their exciting jobs.
Develop professional skills during practical sessions including team-working and communication.
Find out what Electronic Engineering is all about – ask questions and engage in discussions.
Find out how a university degree can lead to a fulfilling, rewarding and well-paid job.
Experience life as a student on this leafy campus and attend evening social activities. Meet current students who can tell you what it's really like.
Enhance your CV and make your UCAS application stand out.
Listen to and interact with lecturers and learn about current and future areas of novel research in Electronic Engineering.
And last, but not least, learn how you can transform the world!
When
27 Jul - 29 Jul 2020
Royal Holloway, University of London
Start time: 10 : 30 hrs
Finish time: 16 : 00 hrs
Cost
£285
Residential event
In Partnership With