Space Science and Engineering (FULL)
How do you build equipment that can leave the planet and explore the universe? In this course, run by people with real-world experience, you will get to experience and learn the key skills in being a space engineer. Student date of birth must be between 01/09/2003 and 28/02/2005.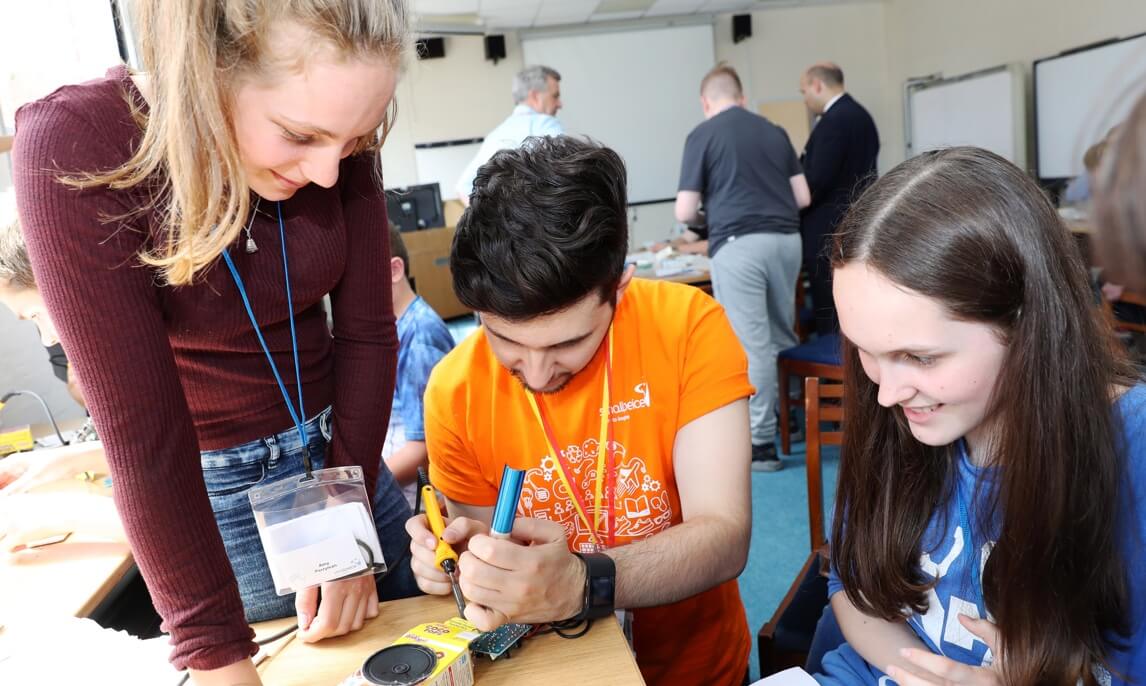 What
The Space Research Centre at the University of Leicester has had an instrument operating in space for over 50 years and is currently involved in missions to Mars, Mercury, Jupiter and deep space. In partnership with education specialists at the National Space Centre and National Space Academy, you will be inspired to send your own solutions to space and help answer some of the most important questions about our universe.
How
This event includes the following:
Learn to use the software tools used by NASA and other space organisations to build instrumentation.
Experience what it is like to work and build hardware in a real space assembly clean room.
Work as a team to find solutions to space related problems.
Visit the National Space Centre and take part in a National Space Academy Masterclass. Stay late for a planetarium show and see the various exhibits.
Leave the course with evidence of your stay, that will enhance your portfolio of evidence for university or job interviews.
Experience life as a student at the University of Leicester
Enhance your CV and make your UCAS application stand out.
When
17 Aug - 19 Aug 2020
University of Leicester
Start time: 10 : 45 hrs
Finish time: 17 : 00 hrs
Cost
£600
Residential course
In Partnership With