Engineering Experience (Scotland)
Ignite your potential on this course for S2 (Scotland) and Y9 (England) which shines a spotlight on the exciting and dynamic world of engineering. This course will dare you to imagine the world of tomorrow, giving you the chance to work alongside world leading engineering companies which in the past have included Aston Martin, Jaguar Land Rover and the RAF. Student date of birth must be between 30/6/2005 & 28/02/2007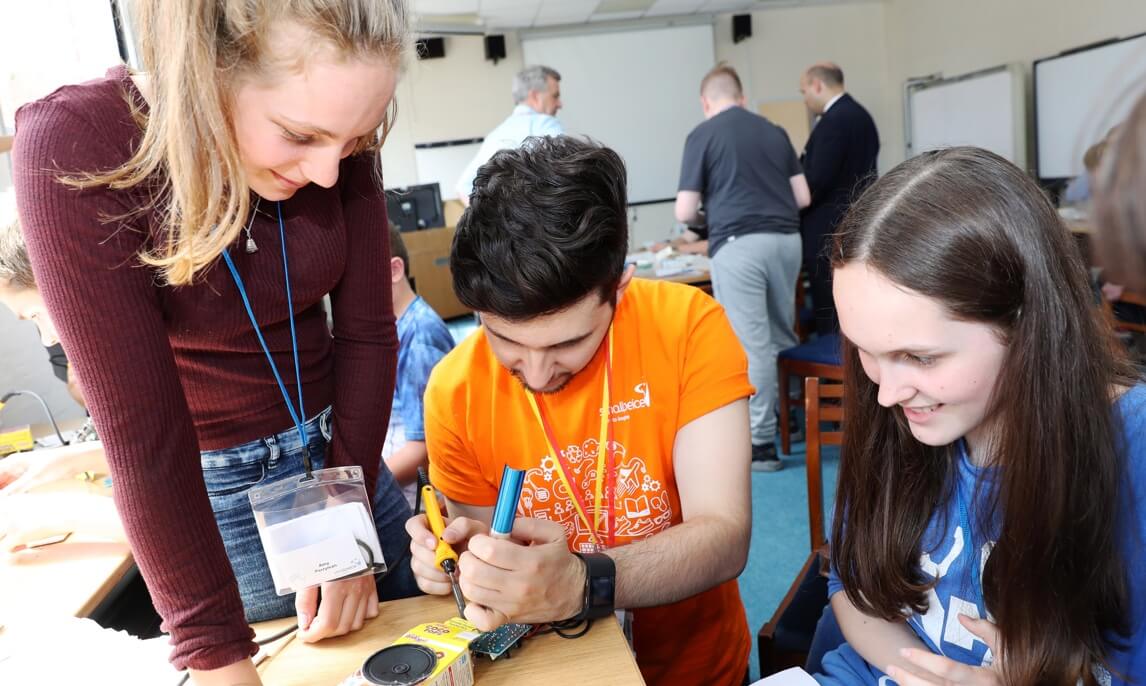 What
Experience first-hand what it takes to be an engineer by designing and creating prototype products with the help of young engineers that do this for a living. Dare to put your lateral thinking to the test, solving problems and finding solutions – giving you a taste of the challenges and rewards that a career in this dynamic industry can offer.
How
This event includes the following:
Analyse high-tech engineered products, the roles they play, and what makes them work.
Design and build your own working prototype product using a range of materials and control systems.
Tackle budgets and see how your decisions affect finances.
Analyse your data to find ways to improve your project.
See what it takes to be a true engineer, finding creative solutions that have real potential.
Explore a range of career paths that could take you far and wide around the world.
Work alongside experts who know their stuff and can answer all your questions.
Have fun working as a team, sharpening your communication, time management, planning, and presentation skills.
When
06 Jul - 08 Jul 2020
Stirling University
Start time: 11 : 00 hrs
Finish time: 16 : 30 hrs
Cost
£220
Residential course