Humanitarian Engineering (virtual)
Engineering can improve the world around us by providing safety and security in dangerous situations. This online course shows you we can use technology to safeguard against previously devastating natural disasters, from earthquake resistant housing to drones delivering medicine. This course is for Years 9/10 in England and Wales, S3/4 in Scotland and Years 10/11 in Northern Ireland.

Over four half days, this online course offers a blend of hands-on, dynamic learning online with access to real-life engineers who can show you exactly how to get into the industry. Students also work in teams with like-minded young people their age.

'I enjoyed being able to have a go at multiple different challenges, as it made me more aware of what humanitarian engineering has to offer.'
Humanitarian Course Student 2021
When
02 Aug - 05 Aug 2022
Start time: 09:00 hrs
Finish time: 13:00 hrs
Cost
£95*
* If cost is a barrier please see our FAQ for more details.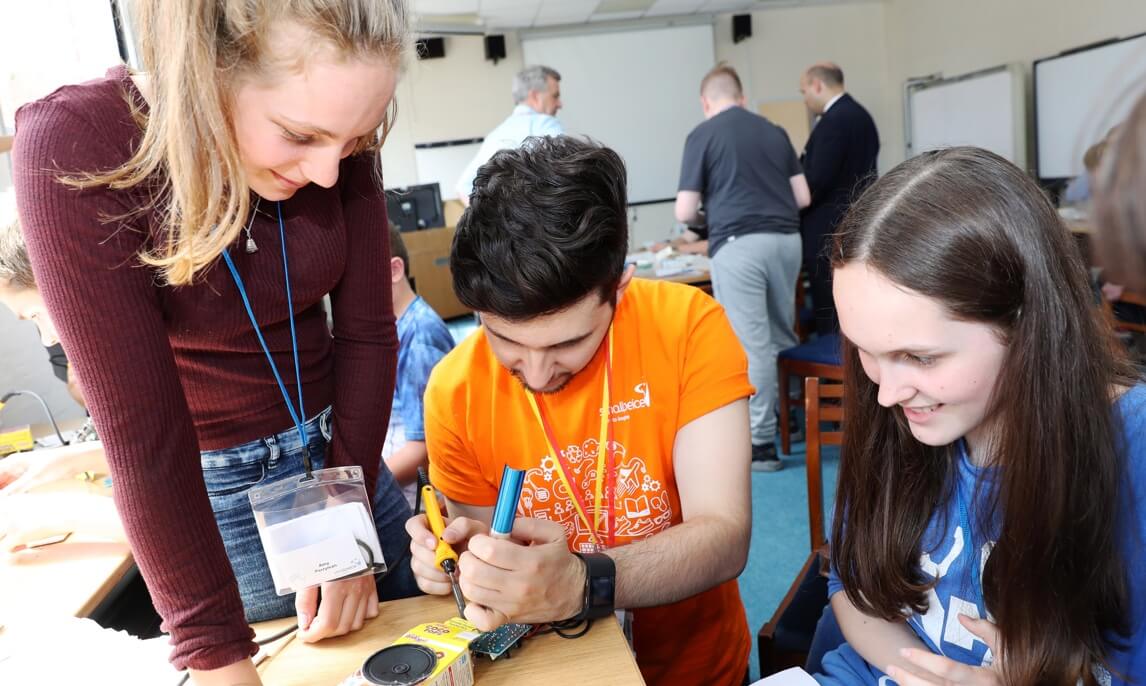 What
Humanitarian Engineers work to combat earthquakes, develop robots for use in landslides, design sustainable cities and tackle global health issues. This course shows you what happens when natural disasters hit, and the part technology plays in international development.

Students will learn skills from Hydraulic Engineering to build a clean water system; see what it takes to be a Civil Engineer by constructing a bridge; test themselves as Energy Engineers by generating power with a turbine; and explore Automotive Engineering by making a search-and-rescue vehicle.
How
This event includes the following:
Carry out practical humanitarian activities
Design, build and test an earthquake resistant house
Hear from leading researchers and academics
Learn about disaster response, remote energy, clean water, health, and more
Understand the skills employers look for
See what it takes to manage complex humanitarian projects.
Work in teams to gain communication, time management and planning skills
Enhance your CV and make your UCAS application stand out