CyberFirst




Advanced Warwick

- Girls Only
Course Availability - unfortunately this course is now full but we are still accepting applications for the reserve list

A free five-day residential course aimed at attracting a diverse range of female students, typically between 16 and 17 years old, to gain advanced skills in some of the key areas of cyber security. It is open to any female student currently in Year 12 (England and Wales), S6 (Scotland) and Year 13 (Northern Ireland) in the 2020/21 academic year.

Please note: Priority will be given to applications from female English students for this course. Any remaining places will be made available to all female students six weeks before the course starts.

These courses are planned around the current COVID-19 roadmap for restrictions being lifted. Should this change, students who have been accepted onto this course will be offered a virtual place instead.
When
02 Aug - 06 Aug 2021
Start time: 10:00 hrs
Finish time: 17:00 hrs
Where
Warwick
The exact location of the course will be provided in the joining instructions.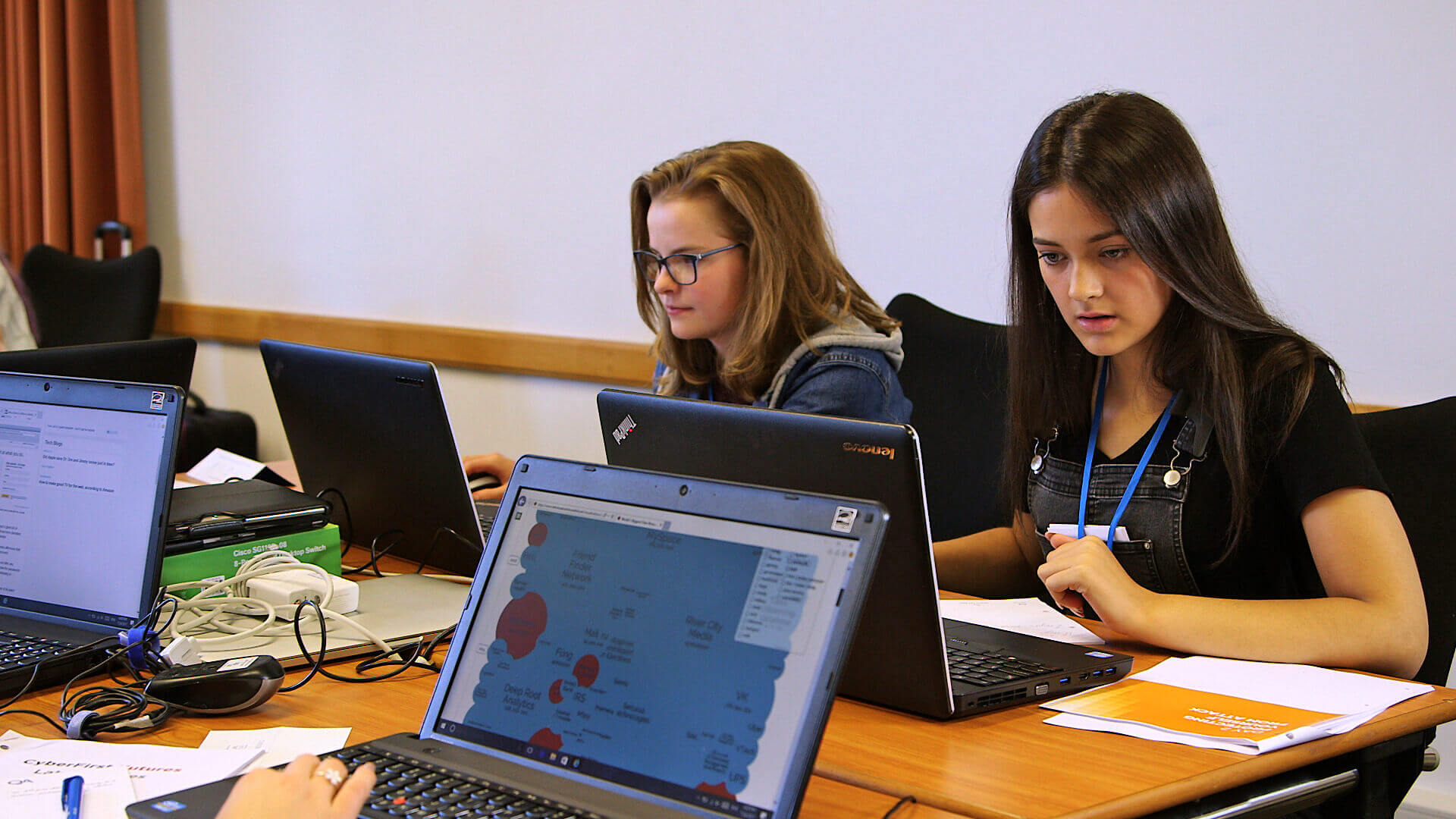 What
CyberFirst Advanced will hone the skills and behaviours students need to continue further development with a view to entering the cyber security or computing workplace for real. The course is designed to expand the knowledge of students already studying computer science or who have an interest and aptitude for computers. Gain advanced skills in key areas of cyber security, such as digital forensics, encryption technologies, penetration testing and open source intelligence techniques.

This CyberFirst Advanced course have been certified by the NCSC.
How
On a CyberFirst Advanced course, students will focus on:
Implementing digital forensics
Understanding encryption technologies
Using open-source intelligence techniques