CyberFirst




Futures Virtual




Summer Course
Course availability: girls places available, full for boys accepting reserve applications

This fully funded online course is aimed at attracting a diverse range of students, typically between 15 and 16-years-old, to explore advanced cyber security threats, then discover ways to prevent them. It is open to students currently in Year 11 (England and Wales), S5 (Scotland) and Year 12 (Northern Ireland) in the 2021/22 academic year. Spaces are limited, so sign up now to secure your spot.

CyberFirst Futures introduces you to more advanced practical features of cyber security. The course offers an insight into not just the method but the motivation behind cyber threats. You'll explore legislation, study typical behaviours of likely cyber attackers, and apply this new understanding of how to protect networks. You'll even learn to secure personal devices too – and how to protect networks and devices for future employers. These skills will help you and your friends and family stay safe online.
When
08 Aug - 19 Aug 2022
Start time: 00:00 hrs
Finish time: 00:00 hrs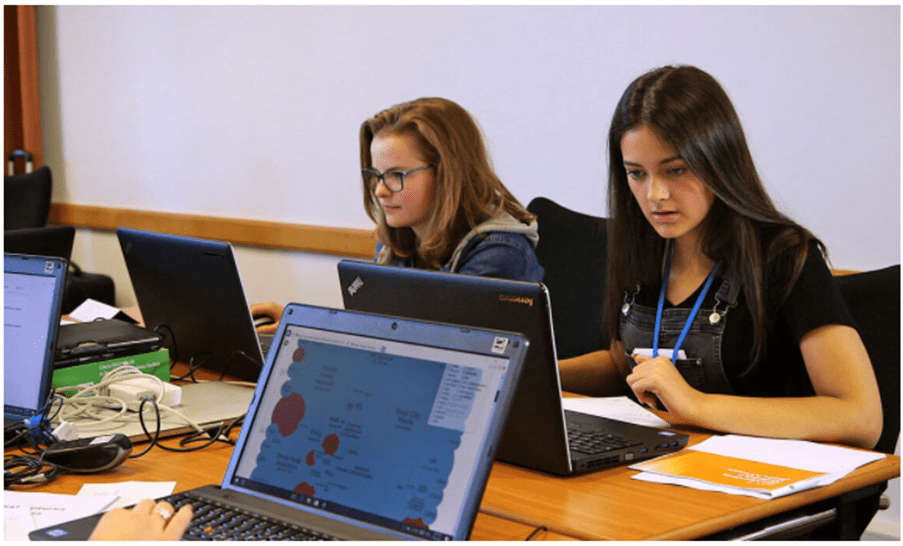 What
Each course will run over ten, half-day, structured sessions where the content will be delivered in our usual fun and interesting way. Students will be automatically assigned either a morning (09:00 - 12:30 hrs) or afternoon (13:30 - 17:00 hrs) session when their place is confirmed.

You'll gather valuable experience and explore your career options by attending this course with like-minded students your own age.

This CyberFirst Futures course has been certified by the NCSC.
How
Students on a CyberFirst Futures course will focus on:
Exploring the motivations for cyber attacks
How to protect yourself from cyber threats
Developing knowledge and understanding of networks
How to protect a network from attack
How to securely share resources with others