Physics in Engineering (FULL FOR MALES)
Get up close to the extraordinary world of physics in engineering, working alongside experienced engineers, scientists and academics to discover its place in our fast-changing high-tech world. Student date of birth must be between 01/09/2004 & 28/02/2006
When
15 Apr - 17 Apr 2020
Start time: 10:00 hrs
Finish time: 16:00 hrs
Where
University of Warwick
Cost
£285*
Residential event
* If cost is a barrier please see our FAQ for more details.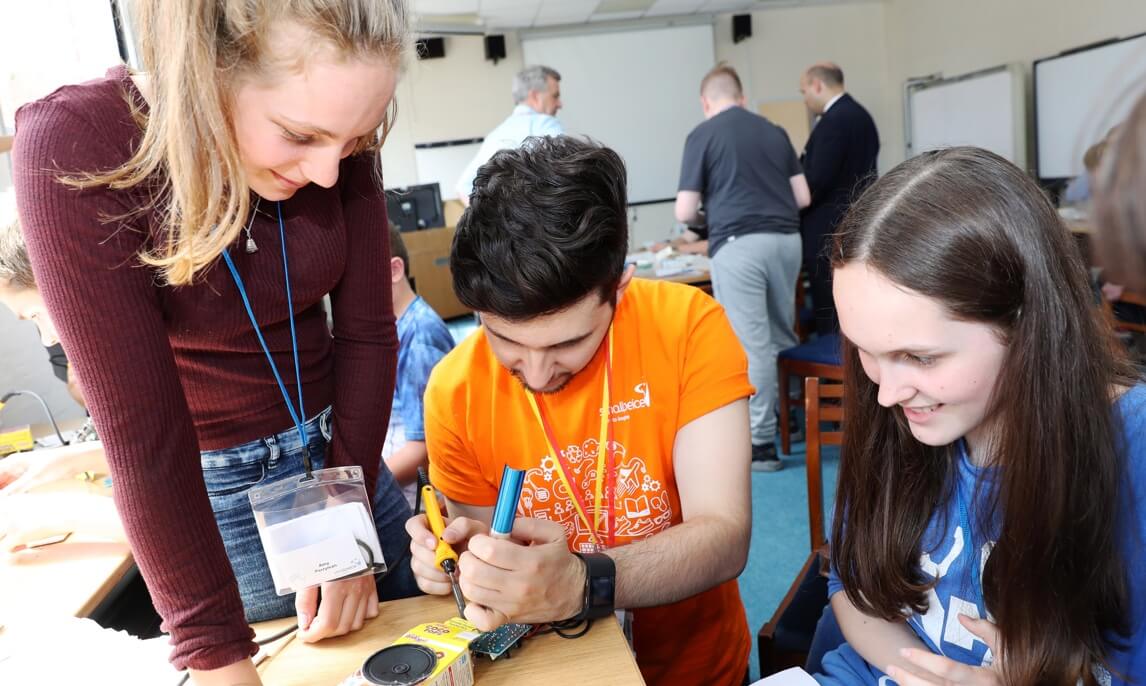 What
Find out how engineering, physics, and maths come together to bridge the gap between theoretical science and practical engineering. You'll get to learn from industry experts through a mix of masterclasses, workshops and hands-on projects. Working with top engineering companies, which in the past has included Thales and the Bloodhound SSC, students will explore practical engineering projects, gaining an understanding of the physics concepts that underpins them. Activities led by academic staff within the university and invited guest speakers will showcase cutting-edge feats of engineering.
How
This event includes the following
Work with top engineering companies to design and create solutions to problems engineers face today. Explore exciting careers in a variety of industries.
Be a part of masterclasses and lectures led by PhD students and academics.
Enjoy exclusive access to equipment and facilities including a tour of the labs at Warwick Manufacturing Group researching battery technology.
Explore stars in the university's pop up indoor planetarium with astronomy PhD students
Complete a personal questionnaire to help you identify your individual strengths and learn to develop these throughout the course.
Have fun working as a team, sharpening your communication, time management, planning, and presentation skills.
Experience life on campus.
Build your CV and make your UCAS application stand out.
In Partnership With