CyberFirst Adventurers Virtual Course
A free online course for students who wish to continue their CyberFirst journey. This online course is open to any student starting Year 9, S3 in Scotland, or Year 10 in Northern Ireland in the 2020/21 academic year. Places are limited so don't delay and sign up fast. Please note: To apply for this course, you will need to be available for the full duration of the course and be able to attend on both half-days.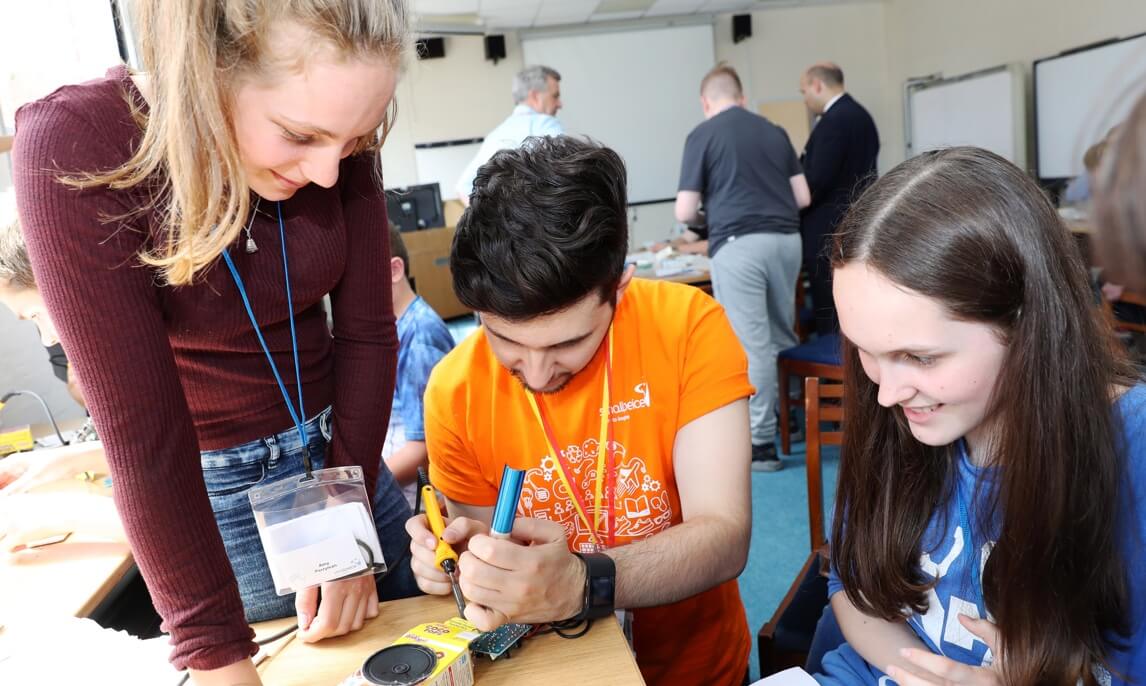 What
This free online course is the second in a series of courses which has been created to highlight the varied roles and jobs that exist and involve technology in the workplace. The course is aimed at students who have not yet made their GCSE choices, so that they get the opportunity to see how studying computer science could potentially enhance their future career paths and to counter the stereotype that this subject only leads to jobs in programming and coding. Each course will run over two half-day afternoon structured sessions where the content will be delivered in our usual fun and interesting way.
How
On a CyberFirst Adventurers course, you'll learn about:
The Data Games – Understand and use big data to create the perfect team using a set of sports results.
3D Modelling – 3D printers have started to revolutionise the engineering industry, have a look at how technology and engineering fit together and move into the future in partnership. Have the chance to create your own model using 3D design software.
Crack the Code – Against the clock you'll work in teams to unlock various devices, and get a taste of cryptography, language analysis and understand some cyber security terms. But don't be distracted, the timer won't stop until you Crack the Code.
When
06 Mar - 07 Mar 2021
6 Mar 2021 - 7 Mar 2021
Start time: 14 : 00 hrs
Finish time: 17 : 00 hrs