Girls into Engineering online
Course availability – Whilst paid places on this course are now full, if you have a specific sponsored code for this event, please apply.

In this online course for current Year 8/9s (S2/S3 Scotland, Years 9/10 NI), see how you can create, design and invent your way in the world by thinking big and learning from engineers who do it every day. Kit required for this course will be sent in the post beforehand.

Course session timings: 23 - 26 August 2021. Each day, 10:00 – 13:00 hrs.
When
23 Aug - 26 Aug 2021
Start time: 10:00 hrs
Finish time: 13:00 hrs
Where
Delivery by The Smallpeice Trust and supported by Leonardo with any kit sent in advance via post.
Cost
£200*
Online
* If cost is a barrier please see our FAQ for more details.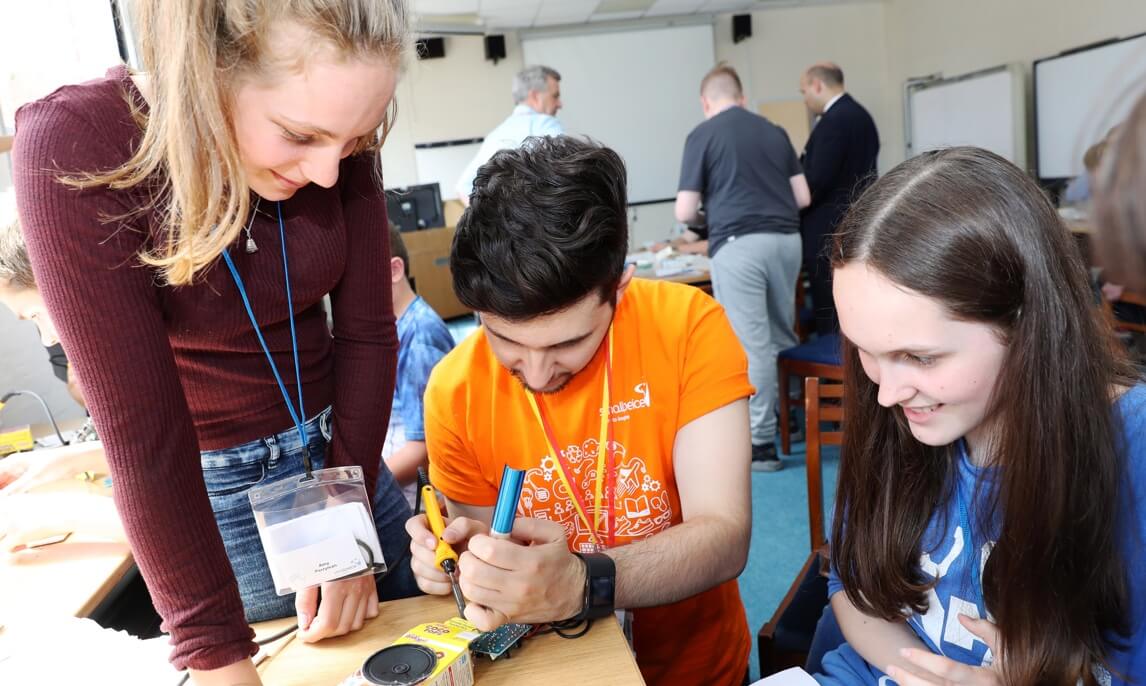 What
Do you like the idea of using science and maths to help people or the environment? Do you like solving problems and coming up with creative ways to do things? If so, why not put your technical and team skills to the test with the help of experts from Leonardo.

You will have the chance to learn how Leonardo uses technology to help their customers, and have the opportunity to develop, build and test your own product.

Unlock your potential as a brilliant engineer: it might be the first step on a career path that can really take you places.
How
This event includes the following:
Learn how different types of sensors work and how they can be used to solve real world problems.
Design and build your own project and develop your coding skills.
Find out how your design works when put to the test in a number of challenges.
Analyse your data and find ways to improve your project.
Tackle budgets and see how your decisions affect finances.
Listen to engineers from Leonardo talk about the world of engineering.
Explore a range of career paths that could take you far and wide around the world.
Work alongside experts who know their stuff and can answer all your questions.
Have fun working as a team, sharpening your communication, time management, planning, and presentation skills.
In Partnership With