Get introduced to the world of engineering by working with experts from a range of industries, like Rolls Royce Aerospace to a world-leading car manufacturer like Jaguar Land Rover. Student date of birth must be between 01/09/2005 & 28/02/2008
When
06 Apr - 08 Apr 2020
Start time: 11:00 hrs
Finish time: 16:00 hrs
Where
University of Nottingham
Cost
£260*
Residential event
* If cost is a barrier please see our FAQ for more details.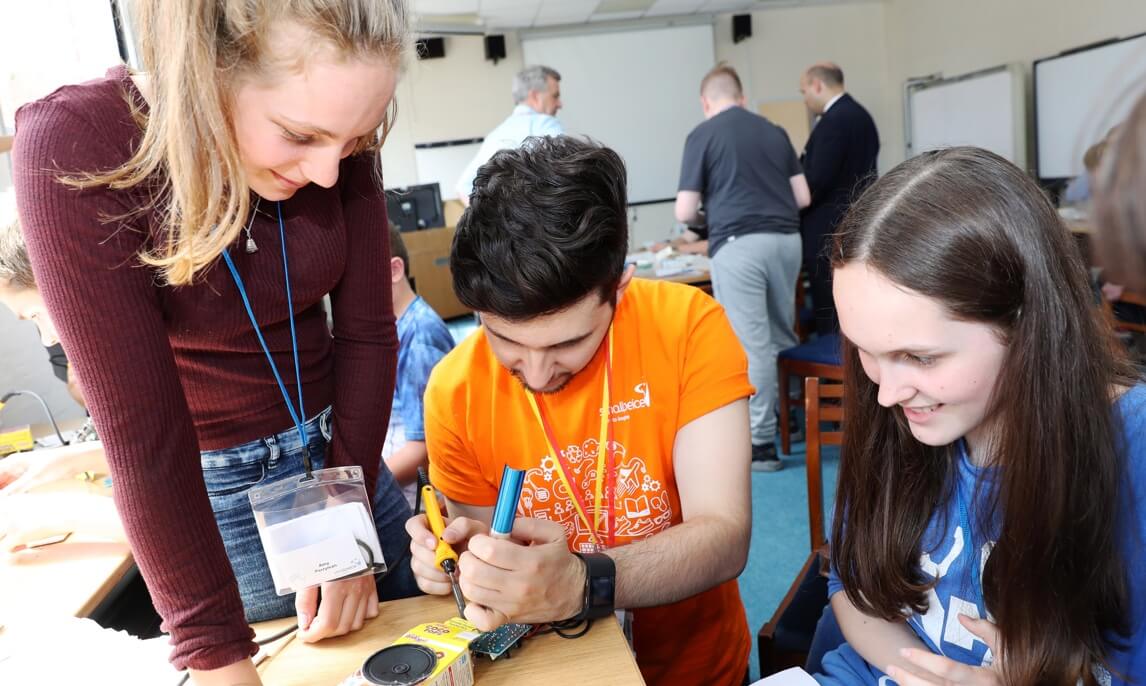 What
Design and make a real working project with the help of young engineers who do it for a living. Put your lateral thinking to the test, solving problems and finding the best solutions to deliver your project on time and on budget. You might even set your sights on the perfect career for you
How
This event includes the following
Analyse high-tech products, the roles they play, and what makes them work.
Design and build your own working product using a range of materials and control systems.
Tackle budgets and see how your decisions affect finances.
Analyse your data to find ways to improve your project.
See what it takes to be a true engineer, finding creative solutions that have real potential.
Work alongside experts who know their stuff and can answer all your questions.
Have fun working as a team, sharpening your communication, time management, planning, and presentation skills
Explore a range of career paths that could take you far and wide around the world.