Introduction to Cyber Security (FULL)
Get to grips with the risks that threaten the freedom and opportunity that come with cyberspace, and explore the latest security measures. Student date of birth must be between 01/09/2005 & 28/02/2007
When
30 Mar - 01 Apr 2020
Start time: 10:00 hrs
Finish time: 16:00 hrs
Where
Royal Holloway, University of London
Cost
£220*
Residential event
* If cost is a barrier please see our FAQ for more details.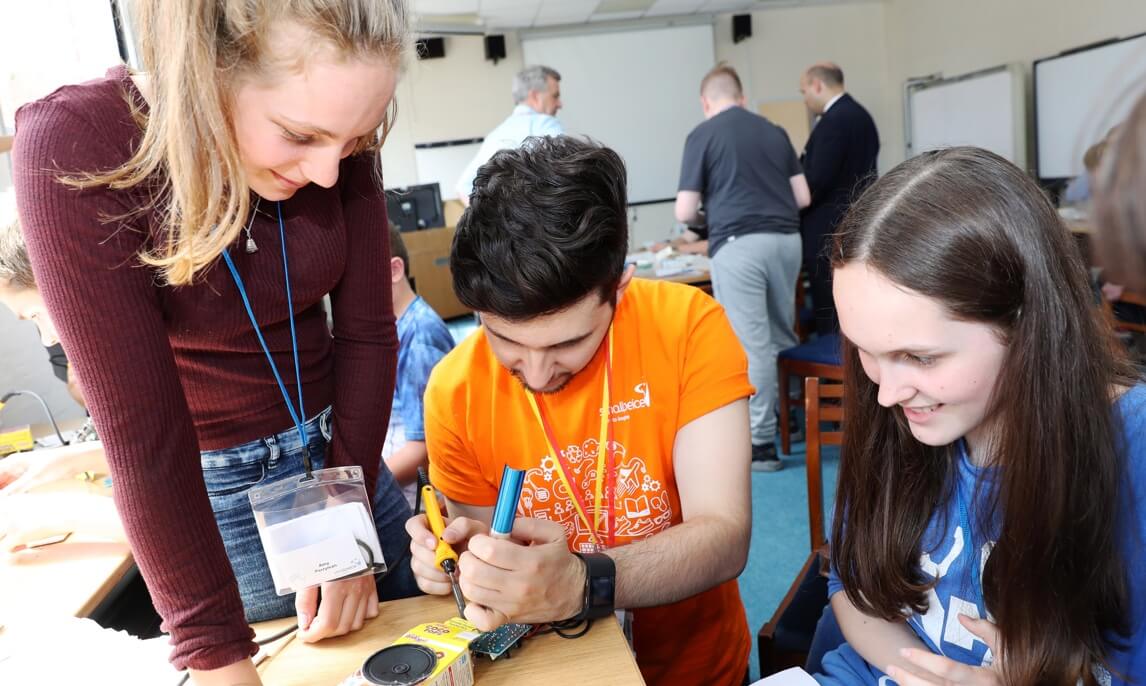 What
Examine the real risks that come with cyberspace in the modern world, and get up close to the security measures protecting everything we do online. From encrypting Whatsapp messages to defending against large scale botnet attacks, you'll explore cyber security working behind the scenes to keep our personal information and applications safe.
How
This event includes the following
Explore some of the cyber risks we take every day.
Investigate some of the techniques used to secure cyberspace.
Work in small teams to tackle a range of cyber security challenges.
Get hands-on with some cyber security tools.
Take part in presentations from experts who know their stuff and can answer all your questions.
Find out more about careers in cyber security.
Learn how to protect your information by putting some cyber security measures in place.
In Partnership With