Discover Clean Energy online course
On this online course for current Year 10s (S4 Scotland, Yr 11 NI), find out about some of the challenges faced by the energy industry in the drive for a sustainable future.

Battery storage technology has a key part to play in ensuring homes and businesses can still be powered by clean energy even when the sun isn't shining, or the wind has stopped blowing. Come and join us to discover more about this and other ways engineers are working for a renewable future.

We will send you a box of kit to take part in the practical side of the course. You'll need a computer, internet access and a few general items from home to join in. This course is supported by National Grid.

Course session timings: 17th – 19th Aug 2021. Each day 10:00 – 15:00 hrs.
When
17 Aug - 19 Aug 2021
Start time: 10:00 hrs
Finish time: 15:00 hrs
Where
Delivery by The Smallpeice Trust Education Team with kit sent out in advance by post.
Cost
£200*
Online course
* If cost is a barrier please see our FAQ for more details.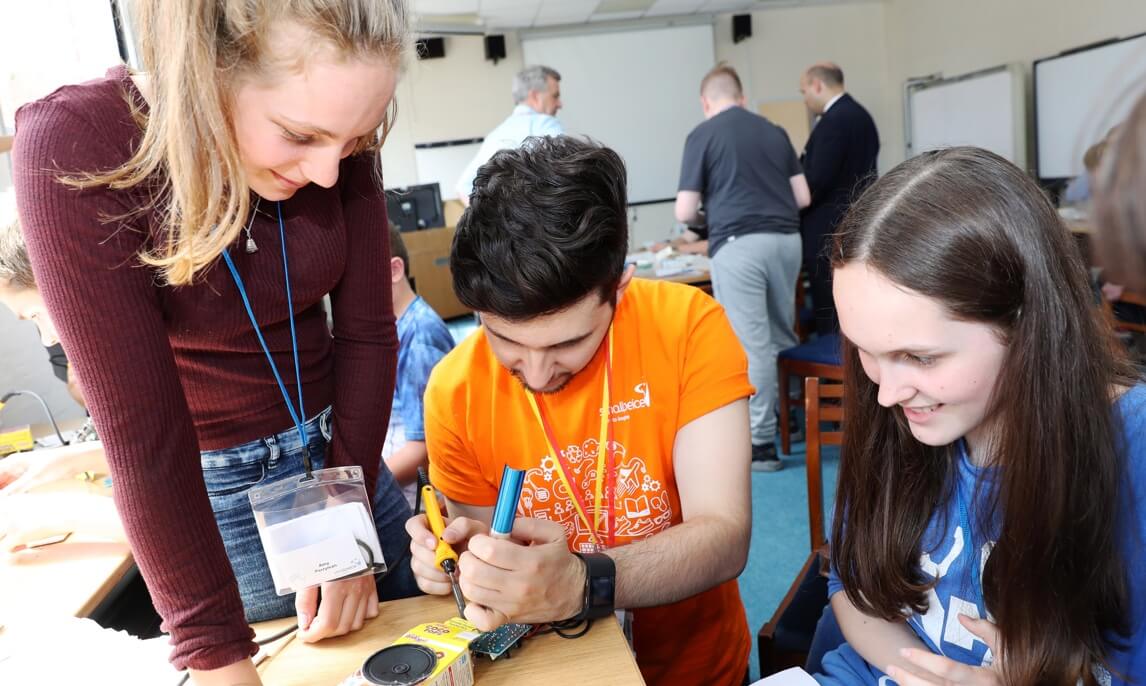 What
Ever wondered how a battery worked? Or how they could make a battery big enough to power a car? Or if you could power an entire city from renewable sources?

Battery energy storage is essential to speeding up the replacement of fossil fuels with renewable energy. It will play an increasingly pivotal role between renewable energy supplies and responding to electricity demands.

Join with role model engineers to hear about the challenges faced in the energy industry due to the limitations of battery technology and other challenges and how to tackle these. Learn how batteries work and make you own battery at home!

Hear from our panel made up of a Commercial Graduate, Gas Apprentice and a Higher Apprentice from National Grid to talk about their own journey and where they are now and answer any questions you may have!

How
This event includes the following:-
Hear from experts in the energy industry.
Meet a panel of engineers at National Grid about their career path.
Get the opportunity to ask your questions.
Learn about battery technology and the impact it has on a sustainable future.
Explore how a battery works and make your own.
Learn how generators work and how renewable sources can be used to create power.
Meet like-minded students from all across the UK.
In Partnership With