Mobile Robotic Engineering (FULL FOR MALES)
Get a head start on all the exciting things happening in agricultural robotics, and the skills sought by leading companies such as CNH, Trimble, John Deere, Airbus and Lely. Student date of birth must be between 01/09/2002 & 28/02/2005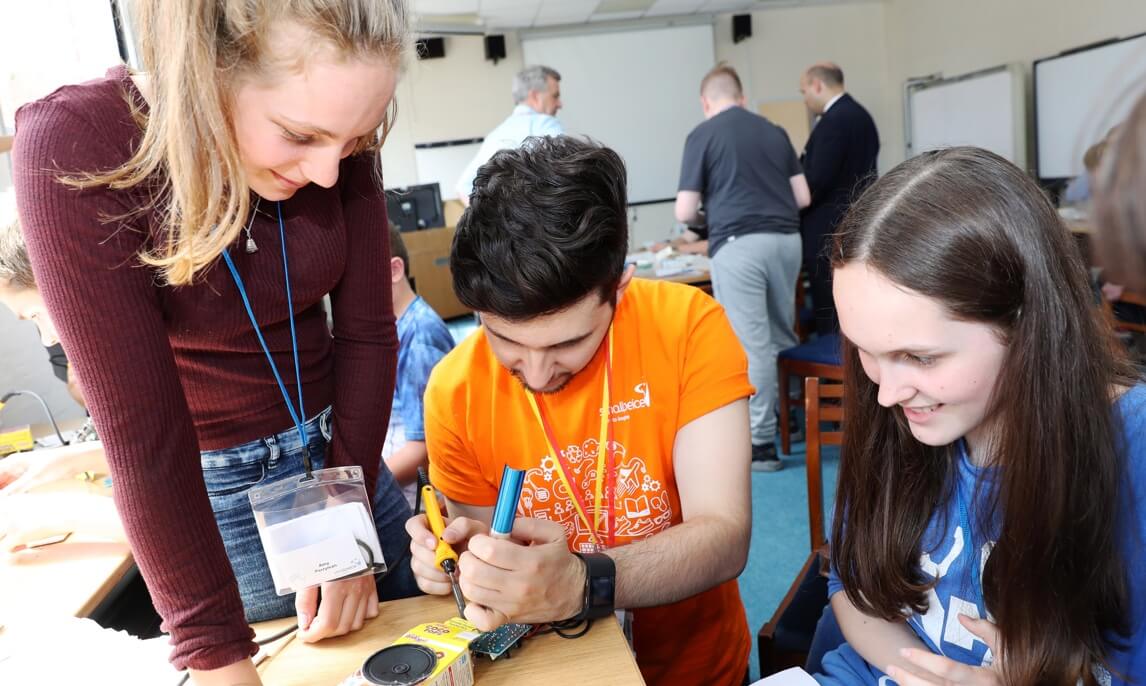 What
See what it takes to forge a career in this exciting field by getting hands-on and exploring the ins and outs of the industry. Learn about a range of topics, including microcontrollers, controlling the speed and steering function of a small vehicle, connecting to a GPS system, and programming a vehicle to drive autonomously to a destination. You'll also get to put your new skills and knowledge to the test in a design-and-make challenge.
How
This event includes the following
Solve a real engineering problem by applying your new skills and knowledge of scientific principles.
Learn to program an on-board microcontroller to read sensors and control motors.
Understand what goes into an autonomous vehicle and how they work.
Work with and learn from engineers, drawing on their knowledge and putting your new skills into practice.
Explore exciting careers in robotics/mechatronics that could take you far.
Have fun working as a team, sharpening your communication, time management, planning, and presentation skills.
Build your CV and make your UCAS application stand out.
Write a program to use a sensor to detect obstacles and avoid them.
When
30 Mar - 01 Apr 2020
Harper Adams University
Start time: 10 : 00 hrs
Finish time: 14 : 45 hrs
Cost
£385
Residential event
In Partnership With