A Crash Course in Railway Crashworthiness (FULL)
Just like road vehicles, railway vehicle need to protect their occupants in the event of a crash, but the speeds, masses and amounts of energy involved are far greater. This course for Yrs 11/12 will introduce the science of crashworthiness, and then support you to design and construct a scale-model crashworthy rail vehicle that you'll then crash. You'll use your smartphone to analyse how your design performs, and to work out just how 'lethal' it would have been to passengers on-board. Course timings: 20 - 22 July, 10.00 am - 4.00 pm daily. 23 July, 10.00 am - 1.00 pm. 27 July, 10.00 - 11.00 am Prize giving ceremony.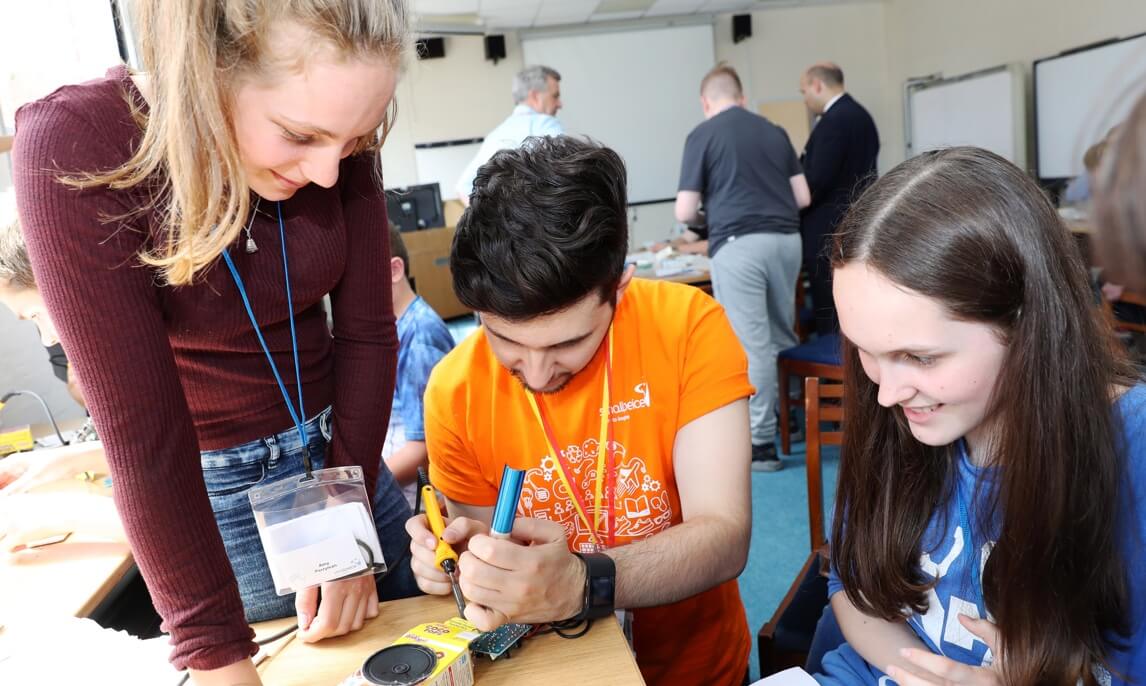 What
This online course will start with a number of interactive online lectures to ensure you have the basic knowledge you'll need. You'll then work out just how much energy needs to be absorbed, and conduct materials testing using kitchen scales to work out how good various materials are at absorbing energy. This will help inform your design, and once you've sketched out something that works 'on paper', you'll construct and test your scale model vehicle, assisted by your online mentors. Your final design and crash test video will be assessed by staff, with prizes awarded the following week across various categories covering design, construction and performance. You'll be provided with a 'kit of bits' in advance, and to keep things fair you'll be restricted to using these components plus specified household items for your design. You might also need to buy tools in advance (e.g. a hot glue gun) if you don't already have what you'll need.
How
This event includes the following:
A 'kit of bits' sent to you in advance through the post
A copy of the lecture material
Online lectures covering the science
Online small group mentoring sessions to help with your design
Online 'drop-in' sessions to help with your build and crash analysis
An assessment of your design and its performance
Prize for the best design across a number of categories
Content delivered by University of BIrmingham.
When
20 Jul - 23 Jul 2020
University of Birmingham (delivered online and through the post)
Start time: 10 : 00 hrs
Finish time: 13 : 00 hrs
In Partnership With