Future Railway Engineering
Demand for rail transport is increasing and large-scale projects eg HS2, Crossrail will need a new generation of railway engineers to meet tomorrow's challenges. This course for Years 11 and 12, sponsored by Siemens Mobility Limited, aims to give you an insight into the challenges and opportunities that the rail industry has to offer. Student date of birth must be between 1/09/2002 & 28/02/2005 and is only open to students not booked on any other 2020 Smallpeice courses.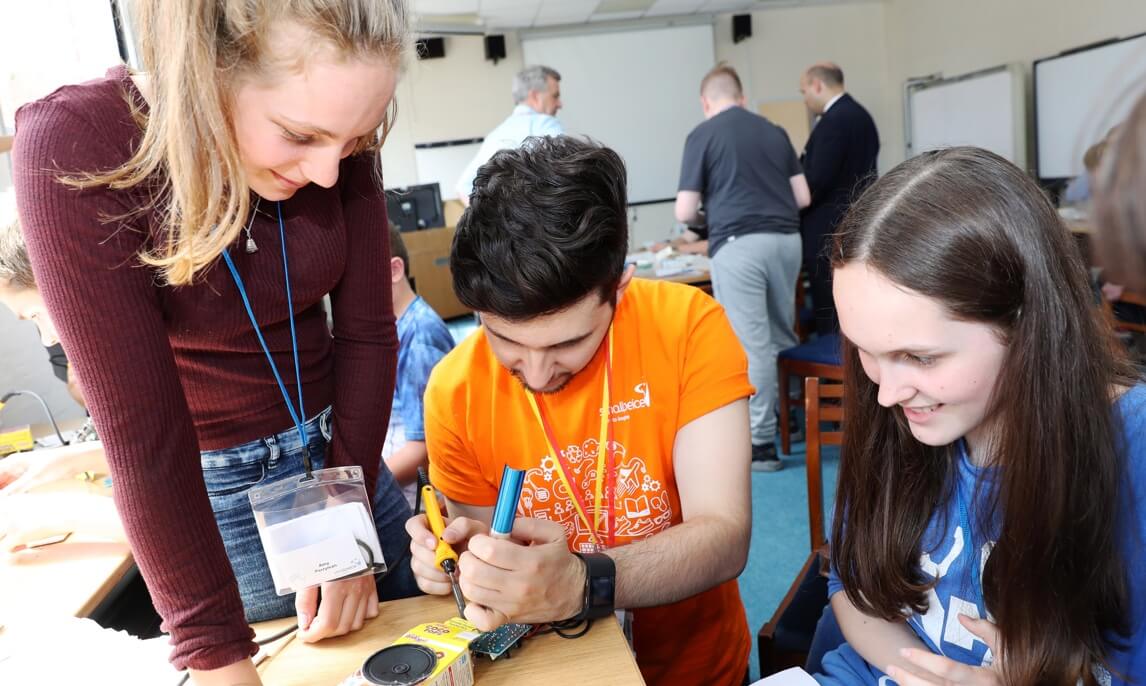 What
Large-scale rail transport projects will need a new generation of railway engineers to meet tomorrow's challenges with a range of skills to deal with technology from traditional heavy engineering to cutting-edge digital technologies. Working in the rail industry can be an exciting and rewarding career. The course is intended to 'shine a light' on some of the opportunities that it offers. Learn about the key challenges that the UK rail network is facing and get an insight into topics including vehicle crashworthiness, aerodynamics and advanced train control (i.e. the modern version of signalling that controls train movements around the network). It will also cover more general skills including instrumentation and computer programming and there is ample opportunity for creative thinking, as well as the chance to develop your practical skills using hand and power tools. Develop your team working and project management skills, and your ability to promote yourself and your ideas by developing marketing material and manning a stand at a mini trade show.
How
This event includes the following:
A series of lectures to give you a feel for what university life is like, covering a range of subjects including:-
The challenges the railways face and the advanced technology they increasingly use to make them safer, cleaner, more efficient, reliable, greener and cost-effective.
How trains protect their passengers in the event of a crash, why aerodynamics are so important for high speed trains, and why train control systems are so complicated and expensive.
How you could contribute to this growing industry as an apprentice or graduate engineer.
Working in a small team, you will tackle one of two design challenges to either design, build and test a scale-model crashworthy rail vehicle, or develop a next-generation train control system.
Your design will need to meet a challenging specification based on real-world requirements, and you'll be competing with other teams to see who has come up with the best solution.
This course will help your CV to 'stand out from the crowd', and hopefully get you on the fast track with a career in railway engineering.
When
20 Jul - 23 Jul 2020
University of Birmingham
Start time: 10 : 00 hrs
Finish time: 12 : 30 hrs
Cost
£225
Residential course
In Partnership With