Discover Physics in our everyday life and in the lab and understand how it shapes the world around us. Student date of birth must be between 01/09/2004 & 28/02/2006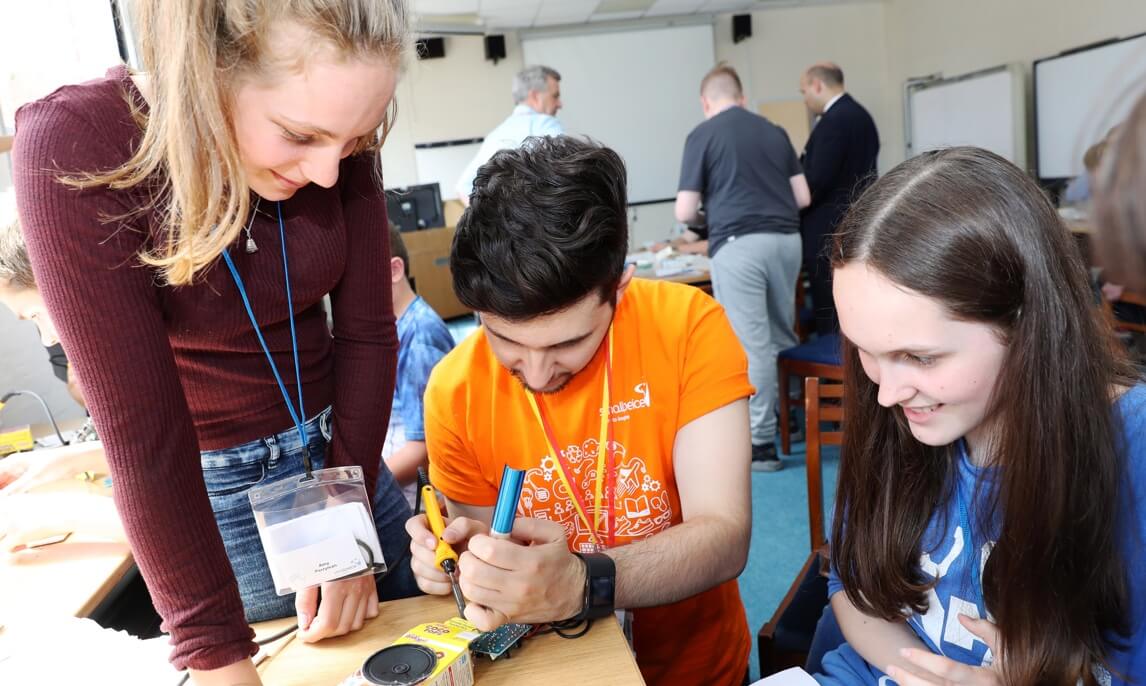 What
How do we detect particles? What are cosmic rays? What happens in temperatures that approach the absolute zero? From particle physics and accelerators to condensed matter and astronomy, in this course you'll explore the world around us in an interactive, engaging and creative way.
How
This event includes the following
Get inspired by world-class research taking place in Royal Holloway.
Investigate some of the techniques used to discover new particles like the Higgs Boson.
Take part in presentations about quantum phenomena in extremely low temperatures.
Discover how researchers are trying to find out what dark matter is made of
Work in small teams to create your own Physics video.
Combine science and art and develop your own projects .
Ask all the questions you ever had about Physics to our team of friendly academics .
Find out more about careers in Physics.
Get hands-on with experiments and demos
Discuss what it is like to study Physics with student Ambassadors.
Enjoy outdoor learning activities in our leafy campus
When
27 Jul - 29 Jul 2020
Royal Holloway, University of London
Start time: 10 : 45 hrs
Finish time: 16 : 00 hrs
Cost
£285
Residential event
In Partnership With