The Fully Electric Challenge online course
The Fully Electric Challenge online course for current Year 11s (S5 Scotland and Year 12 NI) aims to give students an overview on the electrification of the transport industry and how this translates to the electrification of wider society. Students will have the opportunity to design and build an automotive product from the ground up using engineering concepts and processes. In teams, pitch your design to your peers and sell the features of your optimised design. The course will provide valuable insight into the variety of career paths you can pursue to contribute to a more sustainable future.

The Fully Electric Pack, sent in the post before course start date, consisting of a kit to build a battery powered vehicle, pre-information, instructions, guides to activities.

Equipment required:
Things to help build or note findings (i.e. pen/pencil, notepad, screwdriver, batteries, stopwatch, ruler, smartphone to take pictures.)
Working laptop/PC with internet access.

Course session timings: 9 – 12 Aug 2021. Each day: 09:30 – 13:30 hrs.
When
09 Aug - 12 Aug 2021
Start time: 09:30 hrs
Finish time: 13:30 hrs
Where
Delivery by The SmallpeiceTrust/WMG with any kit sent in advance via post.
Cost
£200*
Online
* If cost is a barrier please see our FAQ for more details.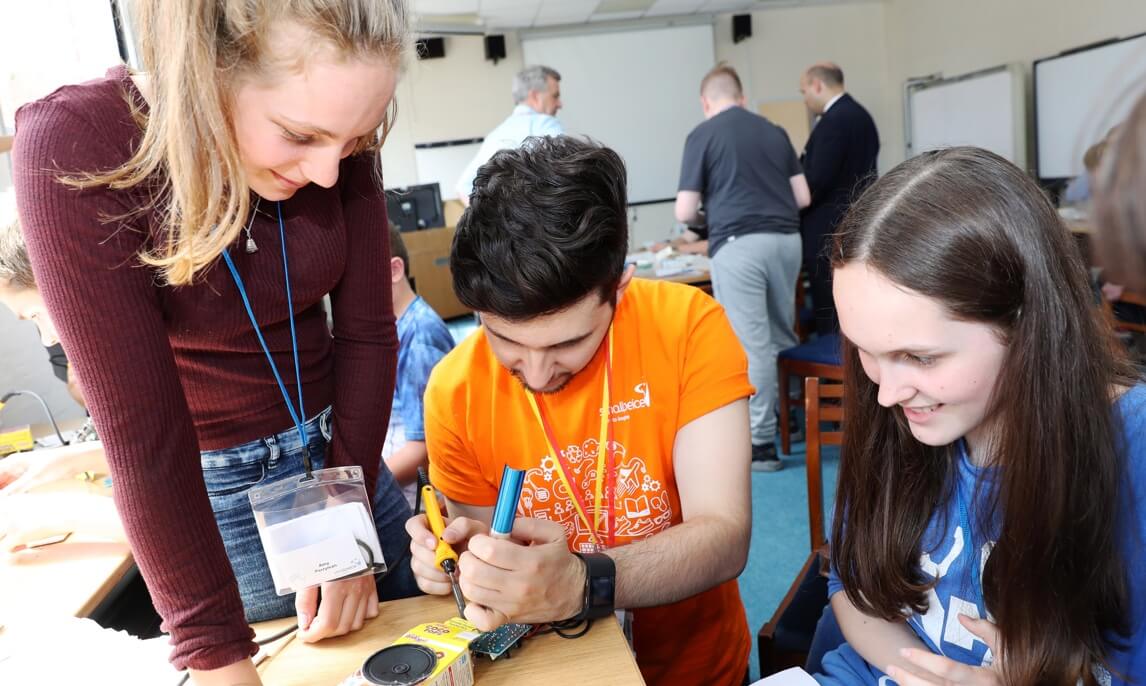 What
Learn about the motivations for electrification and the past, present and future of energy production and storage. Attend masterclasses to understand the design engineering requirements of a future electric vehicle and how it might integrate with a modern electrical network. Gain an insight into the fundamentals of a circular economy and how this can reduce our reliance on raw materials. Recognise how a collaborative global effort is accelerating action against climate change such as the upcoming COP26 Conference.

These topics may be subject to change due to speaker availability.
How
This event includes the following:-
'The Past, Present and Future of Electrification' – Lecture on motivations.
Tour of WMG Energy Innovation Centre to showcase the work they do.
'How do we make a car work?' – Brief talk and spreadsheet activity on power and energy requirements.
'Automotive design' – Build a kit car from the ground up using concepts learnt.
'Automotive control' – Use coding and logic to control vehicle with a microcontroller.
'Reduce, Reuse, Recycle – Battery edition' – Lecture topic discussing current research so far and the need to increase recycling provision in the UK.
'Lifecycle, Policy and Ethics' – Lecture topic, encourage critical thinking and provide holistic view.
'V2X' – Lecture topic, vehicle to grid intro and holistic view of electrification.
'Smart Vehicle, Smart City' – Lecture topic.
'Options, Options, Options' – Careers lecture topic, from the Faraday Institution and +UKBIC.
In Partnership With