Girls into Physics online course
How do stars work? What is the Universe made of? What are the latest discoveries made in particle accelerators? What career could you pursue in science? This online course for current Year 10s (S4 Scotland, Year 11 NI) will give you the opportunity to hear from researchers leading the way so you can answer these questions for yourself.

On this course, join the experts from Royal Holloway, University of London for three days of online activities, engaging lectures and a fun physics quiz! Meet like-minded individuals from all across the UK who you'll team up with and, using the materials we'll send before the course start date, take part in activities together.

Course session timings: 13 - 15 July 2021. Each day: 09:45 – 15.30 hrs.

(Please be aware, as this and our Astrophysics course in April are both held by the Physics Department at Royal Holloway, University of London, there may be some overlap in course content.)
When
13 Jul - 15 Jul 2021
Start time: 09:45 hrs
Finish time: 15:30 hrs
Where
Delivered by RHUL via Google Workspace and kit sent in advance via post.
Cost
£200*
Online
* If cost is a barrier please see our FAQ for more details.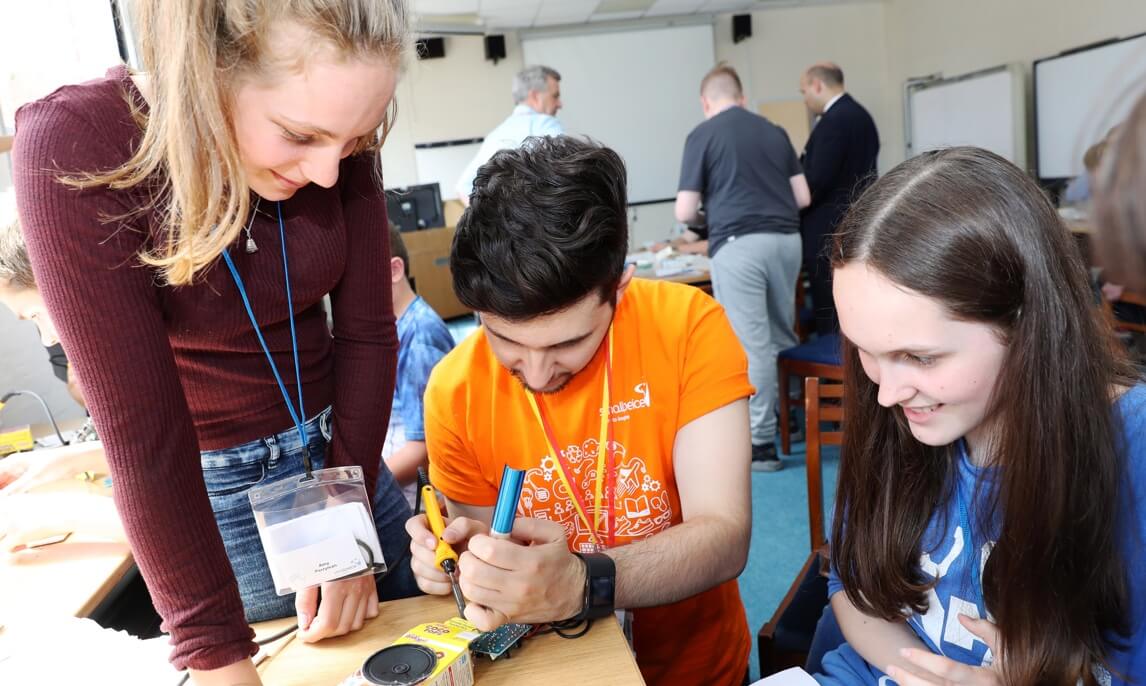 What
We will send you your own kit of materials to take part LIVE in experiments and practical tasks in between hearing from leading researchers.

Spend three days exploring the leading research taking place in the Physics Department at Royal Holloway, University of London.

Take this opportunity to meet students studying Physics at Royal Holloway, find out more about what it's like to study the subject and university life.

Additional materials required: a computer that connects to the internet, a broadband connection, scissors, pen and paper for making any notes and writing down questions.
How
This event includes the following:
Explore the building blocks of the Universe with talks on particle physics.
Enjoy a presentation about quantum phenomena in extremely low temperatures.
Discover techniques used in Astrophysics and the current research taking place.
Develop your coding skills with the support of our team.
Find out more about careers in physics.
Ask all the questions you ever had about physics to our team of friendly academics and students.
Enhance your CV or UCAS applications with a unique online experience in Physics.
Meet like-minded individuals from all across the UK.
In Partnership With