What will the cities of the future be like? Explore how engineers will help shape and develop our cities to be cleaner, safer and more energy efficient places to live and work. From rapid transport systems, water and waste services to heating and power, engineering is all around us. Student date of birth must be between 01/09/2002 & 28/02/2004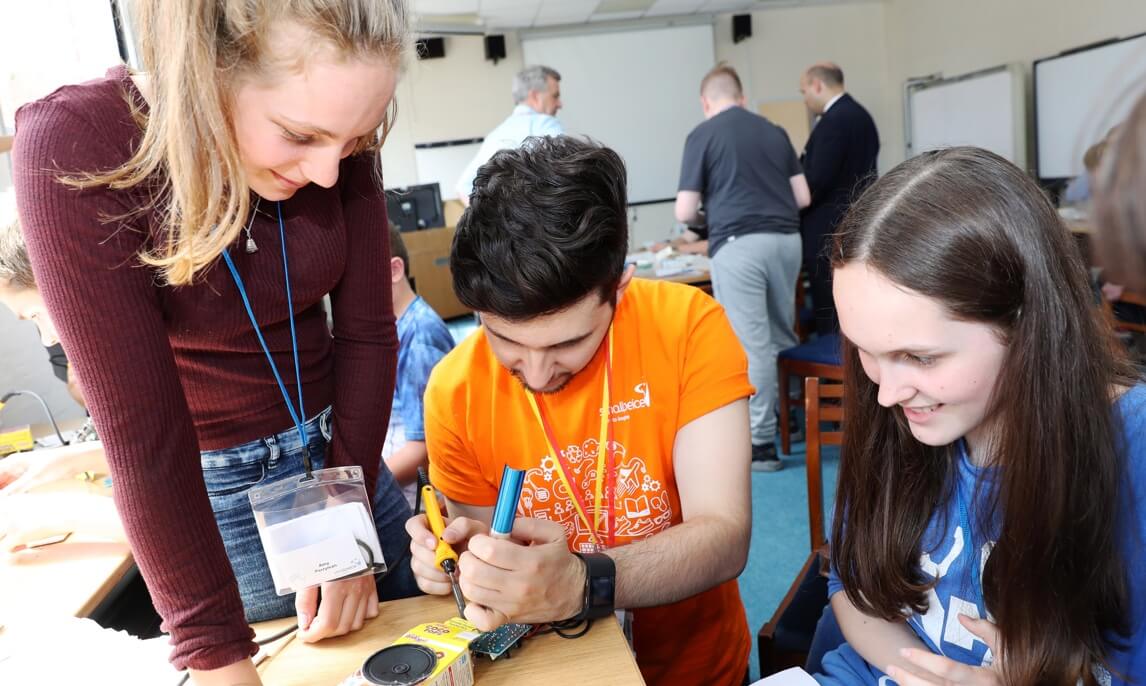 What
This course allows you to understand that engineers not only design and help build environment-friendly infrastructure but also contribute significantly in managing and maintaining existing infrastructure and ensuring their future sustainability. You will get involved in the following activities and experiments that teach you about engineering. Find out about career pathways in engineering relating to built environment, water and waste engineering, transport and energy systems. Gain hands-on experience by building and testing infrastructure and conducting small research projects while working as part of a group. Use the state-of-the-art labs and equipment (from driving simulator to centrifuges and hydraulic flumes) in interactive sessions under the supervision of experienced academic staff and enthusiastic civil engineering students.
How
This event includes the following
'Low emission mobility' - Hired to help the government to reduce transport-related air pollution, research this topic and provide possible solutions.
Self-driving cars will change the way we will move around in future cities and the way we design and manage our roads. Investigate potential impacts of autonomous vehicles on various aspects of our day-to-day life relating to transport.
Railways provide efficient transport around cities, but often rely on aging infrastructure such as bridges. Set up smart sensing of a scaled model bridge and use it to detect damage and confirm that remediation work is effective.
'Keeping cool whilst staying warm' - Buildings and cities need a strategy to minimise heating demand whilst addressing summer heatwave risk. Design, build and test a model home and test it for the winter and summer case.
'Exploiting underground space' - Cities that need more space can create it underground. Design different types of underground space, excavate them in clay, and test the designs to collapse in geotechnical centrifuge.
Sharpen your team building, communication and presentation skills.
Build your CV and make your UCAS application stand out.
When
08 Jul - 10 Jul 2020
University of Southampton
Start time: 09 : 30 hrs
Finish time: 16 : 00 hrs
Cost
£410
Residential event