Introduction to Games Development
Games development is one of the most diverse and exciting areas in computing. The skills required to make a game require the developer to explore the technical, creative and collaborative parts of their skill sets. Student date of birth must be between 01/09/2003 & 28/02/2005.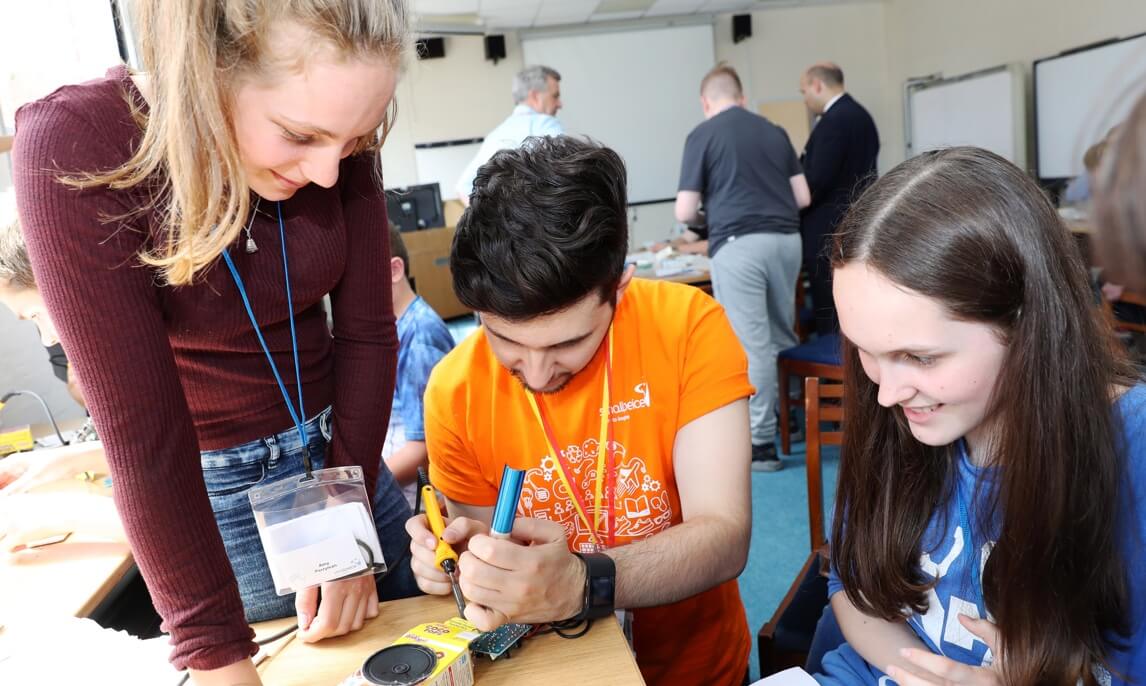 What
This course will introduce students to a new challenge, taking a role in creating their first game. An introduction to development skills such as coding, 3D Modelling, design and image manipulation, using industry standard software. This course will be hosted by the Institute of Coding, Coventry University and the BSc Game Technology academic team.
How
This event inludes the following:
Experience every element of designing and developing a computer game.
Try immersive gaming technologies such as Augmented and Virtual Reality.
Understand the differing roles that are available in the game industry and what it takes to succeed.
Taught by experienced Institute of Coding and Games Technology academics.
Build your CV to make your UCAS application stand out.
Delivered in Coventry University's specialist Gaming lab
When
08 Jul - 10 Jul 2020
Coventry University
Start time: 09 : 00 hrs
Finish time: 16 : 00 hrs
Cost
£675
Residential course
In Partnership With